Student Services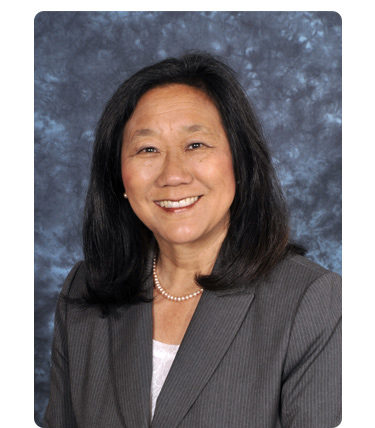 Your success; our passion. Student Services at Mt. San Antonio College are designed to meet the unique and varied needs of all students. There are both general and specific services and support programs available for students ranging from admissions and financial aid to counseling, transfer, career services and student health; from learning communities like Bridge to specialized support services like EOPS/CARE, CalWORKs, ACCESS, TRiO programs, Veterans Resource Center, Dream Center, and REACH Foster Youth. A wide range of student activities are also available for students: Associated Students government, over 50 student clubs and organizations, and student leadership development activities. Students are encouraged to participate in campus life by engaging in support services and becoming involved in campus activities.
~Dr. Audrey Yamagata-Noji, Vice President, Student Services
Getting Help

Students can find help here to keep them on the path to meet their educational goals and beyond.

Getting Involved

Education is more than taking classes and writing papers. Find out about various Mt. SAC student organizations and opportunities for student leadership and involvement from a host of programs and services designed to help new students acclimate to and participate in college life.
Student Services Departments
| Department Website | Phone Number | Location |
| --- | --- | --- |
| ACES (Achieving in College Ensuring Success) | (909)274-4411 | Building 9E, 3rd Floor |
| Admissions & Records | (909)274-4415 | Building 9B, 1st Floor |
| Assessment | (909)274-4265 | Building 9B, 1st Floor |
| ASPIRE | (909)274-6395 | Building 9F |
| ARISE | (909)274-6622 | Building 16B |
| BRIDGE | (909)274-5392 | Building 9E |
| CalWORKs | (909)274-4755 | Building 9B, 1st Floor |
| Career Services | (909)274-4510 | Building 9B, 2nd Floor |
| Counseling | (909)274-5660 | Building 9B, 2nd Floor |
| DREAM | (909)274-5596 | Building 16C |
| ACCESS/Deaf & Hard of Hearing (Disabled Students) | (909)274-4290 | Building 9B, 1st Floor |
| EOP&S/CARE (Extended Opportunities, Programs & Services) | (909)274-4500 | Building 9B, 1st Floor |
| Financial Aid/Scholarships | (909)274-4450 | Building 9B, 2nd Floor |
| Health Services | (909)274-4400 | Building 67B / 9E, 2nd Floor |
| High School Outreach | (909)274-5906 | Building 9B, 1st Floor |
| International | (909)274-4415 | Building 9B, 2nd Floor |
| Pride | (909) 274-6549 | Building 26A-1630 |
| REACH | (909)274-6527 | Building 9F |
| Student Life | (909)274-4525 | Building 9C |
| Transfer Services | (909)274-6388 | Building 9B, 2nd Floor |
| Upward Bound | (909)274-4411 | Building 9E, 3rd Floor |
| Veterans Resource Center | (909)274-4520 | Building 9E |
Trending Now