Mt. SAC Counseling
Bridge Program
Bridge Program
STEP Program
STEP Program
Counseling Services
Not sure how to chart your path to your academic and career goals? Need help in creating your educational plan? Do you just need someone to talk to? The Mt. SAC Counseling Department is here to provide Personal, Academic and Career Counseling!
We Can Help You:

Choose a major and/or goal
Create a Mountie Academic Plan with all the courses you need to complete your goal
Learn strategies to be successful in your classes

We Provide:

Individual Appointments
Orientations & Workshops
Counseling Courses
Click On An Icon Below To See How We Can Help You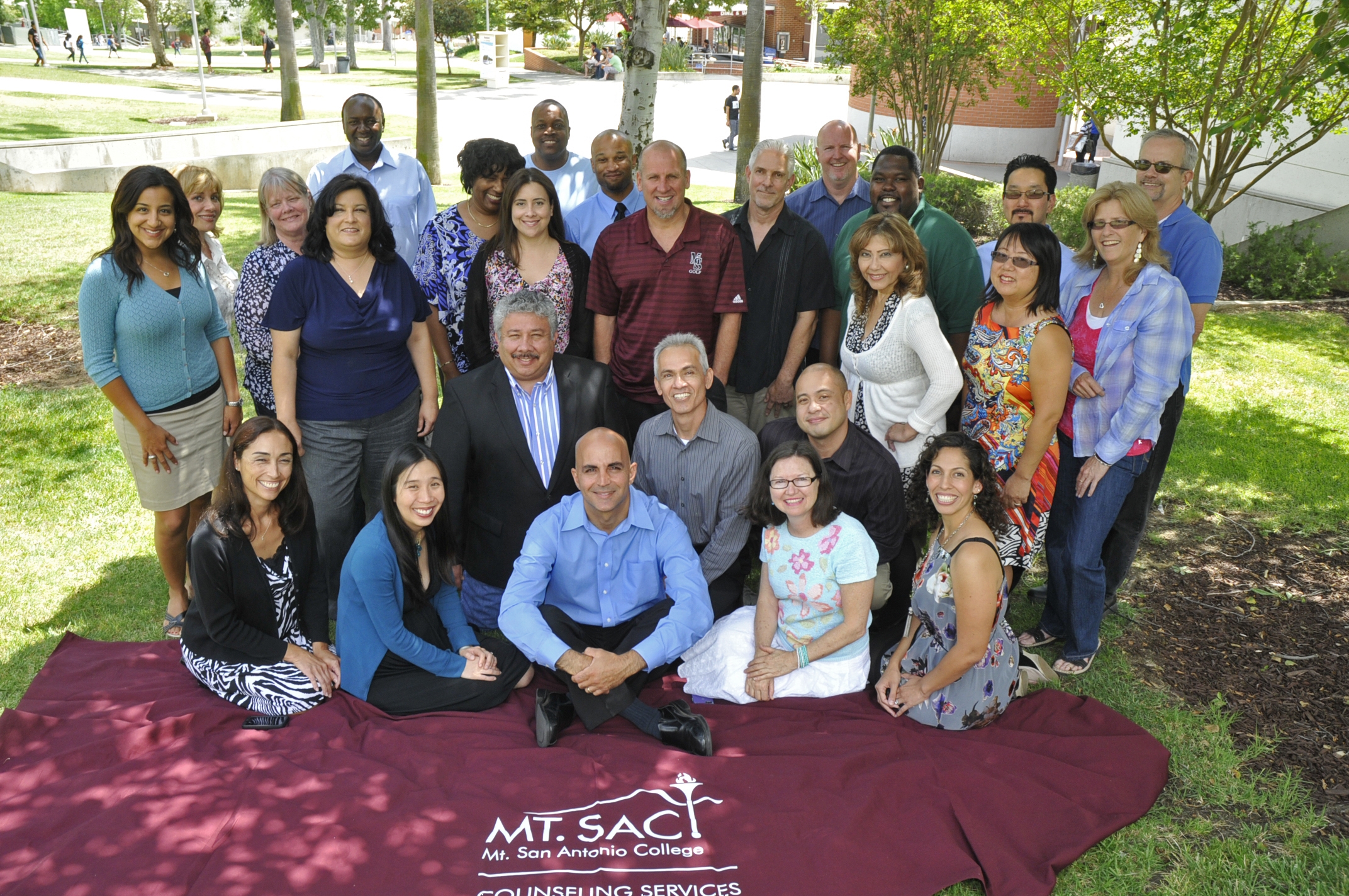 Additional Counseling Resourses
Make An Counseling Appointment
Counselor Day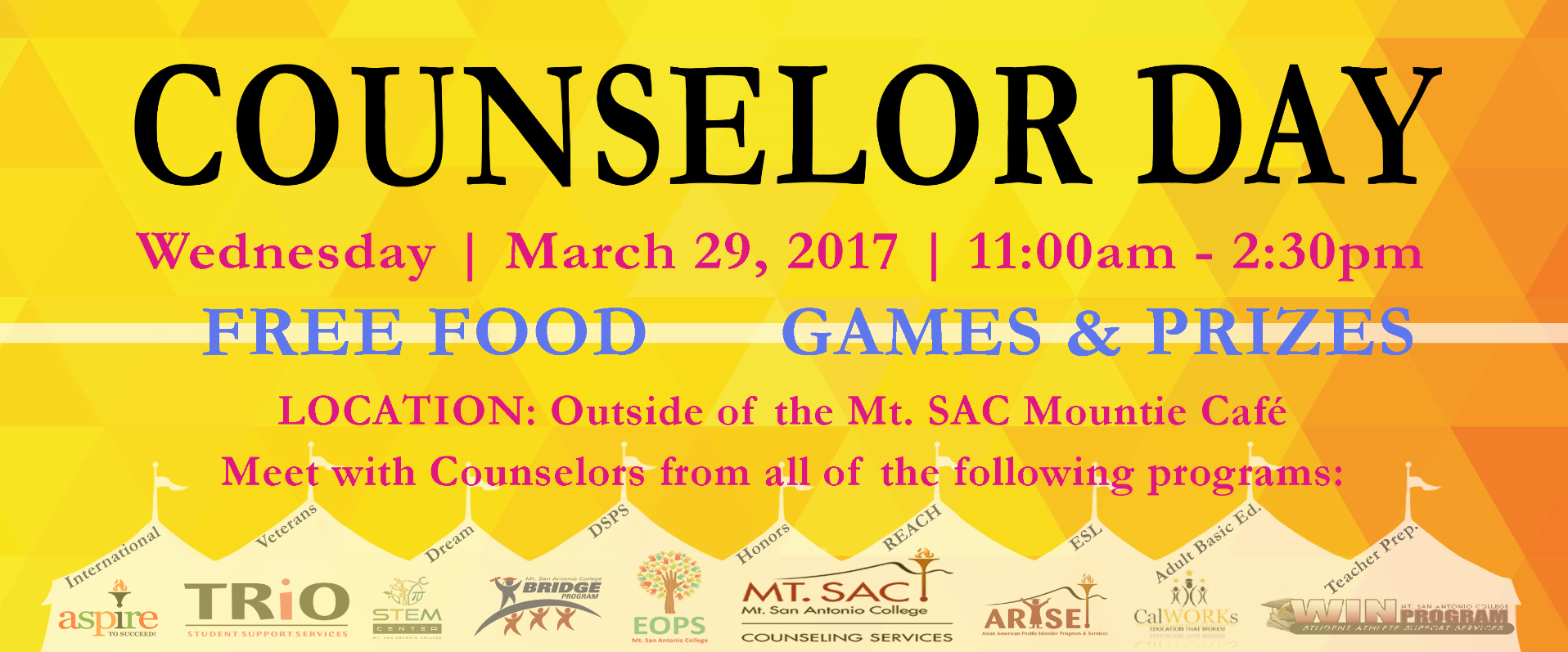 What is Counselor Day? Often students are unaware of all of the programs and services that have counselors and how we can assist them. Counselors provide academic, career, transfer and personal counseling. Counselor Day is an in-reach effort for current students to meet with Counselors and learn about the counseling services from over 20 different programs available to them on campus.
Students will enjoy learning about counseling services while enjoying free food, games, and prizes!
Please help us by handing out flyers to your students and promoting our first "Counselor Day"on March 29, 2017 from 11:00-2:30 in between the library and Mountie Café.