International Student Orientation
All Mt. SAC students are required to attend orientation, which will provide you an overview of the college and how the enrollment process works. Orientation introduces students to the various support services available to them, including academic counseling, which assists students with developing their educational plans. Failure to attend orientation may result in the cancellation of a student's I-20 Form.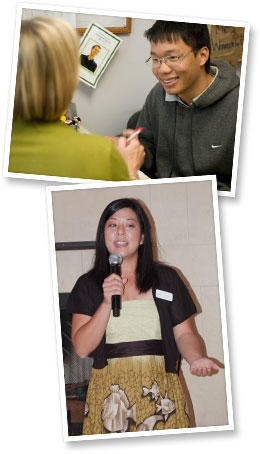 Day 1 : Placement Testing
Check-in
Welcome Message
Assessment Test Preparation
Assessment of Written English (AWE)
Reading Placement Test (COMPASS)
Math Placement Test
To view sample tests, click here.
Day 2: Orientation
Check-in / Continental Breakfast
College Overview
Immigration Regulations
Counseling Orientation
Registration Information
Individual Counseling Sessions
Day 3: Registration
Individual Counseling Sessions
Registration Assistance
Campus Tour
Orientation continues on Day 4 with an optional Group Tour which will showcase various locations in and around the City of Walnut.